Somehow babies and men are often blessed with the best eyelashes, unfortunately many people have to resort to eyelash extensions, mascara or eyelash serums for long, full lashes. At The Salon Professional Academy we are believers in all three, but one of our favorite treatments for clients is a lash lift! A simple semi-permanent procedure that gives your natural lashes a fuller, thicker look.
A lash lift is done by placing a silicon pad on your closed eyelid right above your lashes. Your lashes are then lifted and spread evenly over the pad. A Serum is applied to the base of the lashes that helps them take the shape of the silicon pad. After waiting about ten minutes, you're left with lifted lashes that make the eye appear bigger and the lashes appear longer. The entire procedure takes about 45 minutes, and the lift stays for 4-6 weeks.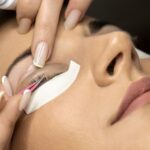 A lash lift offers a more natural look than eyelash extensions with a lot less maintenance. No touch-ups are needed, and once the first 24 hours have passed you can get your eyelashes wet and treat them like you normally would. They last longer than eyelash extensions and aren't as damaging to the natural lash, as long as they're done correctly.
Try pairing your lash lift with a lash tint to make your eyes even more dramatic, the tint darkens the natural lash so you can skip the mascara!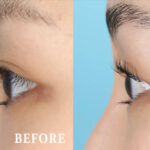 We strongly believe that if you want beautiful, natural looking lashes without the maintenance, a lash lift might be the perfect solution for you!
At The Salon Professional Academy in Rapid City we are doing a buy one, get one half off on lash lifts all of July! Both services must be used in the same day so share this deal with one of your girlfriends for a fun spa day!