There really are so many different types of massage, but we thought we'd dissect some of the most common to help you decide what your best option is based on your needs!
First things first, the Swedish Massage! If you haven't heard of this type of massage you might be living under a rock, but don't worry, we'll break it down for you. This type of massage is meant for pure relaxation and gently removing muscle knots! It combines kneading, long strokes, deep circular movements, vibration, rolling and even tapping to achieve the ultimate level of relaxation. It's the perfect option for beginners or people who don't like too much pressure.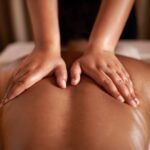 Second, we have the Deep Tissue Massage. This type of massage is similar to a Swedish massage, except that it uses more pressure. It incorporates slow strokes and deep finger pressure to relieve tension throughout the muscles and connective tissue. This is great for people struggling with muscle problems like soreness, injury, tightness, and chronic muscle pain. Although the pressure is more intense than a Swedish massage, it shouldn't be painful!
Next we have the Hot Stone Massage. This massage is very similar to the Swedish massage except that hot stones (and sometimes even cold stones) are used to apply pressure instead of hands. Contrary to what you may believe, this type of massage is not at all painful! The hot stones won't burn you, rather they will help relax your muscles, improve circulation, alleviate pain and reduce stress.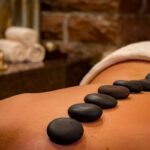 One of the fourth most common types of massage is the Sports Massage! It has its name because it's most often used on people with repetitive muscle injury, which is often due to sports or activities that can be hard on the muscles. It's can also helpful to people that are prone to injury. Sports massage is typically a full body massage, but can be geared towards specific areas of tension if necessary. It's very similar to a deep tissue massage as it uses a combination of deep pressure and soothing strokes. It helps increase flexibility, improve athletic performance, relieve pain, reduce anxiety and release muscle tension.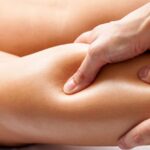 Lastly, we have Reflexology. This type of massage is a bit different than the rest because it uses different levels of pressure on pressure points found in the hands, feet and ears. It's helpful for people wanting to restore their natural energy levels and feel more relaxed, but also great for someone who doesn't particularly like being touched all over the body. Studies have shown that Reflexology helps reduce pain, reduce fatigue, improve sleep, reduce anxiety and improve mood.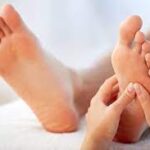 These massage types and more can be learned in greater detail through our Massage Therapy program at The Salon Professional Academy in Rapid City! If you feel like one of these massages sounds right for you, make sure to book an appointment with us or your favorite local masseuse. (not all listed massages are offered as a service through TSPA as of now).
Information found at healthline.com