During the summer beating the heat can be challenging but, we are here for some inspiration to get you looking and feeling cool! These are some trends and styles we are seeing online and in the salon that are giving us major ideas!
Unconventional Braids
Now we know braiding can be difficult, but there are some great sources online that will teach you easy techniques to get your professional level hairstyles. Brides are a great way to get your hair out of your face and keep you looking stylish.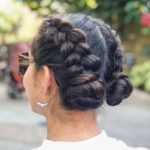 Scarves every way
Any Scarf can be a hair scarf if you work with it. Over the head is a great way to pull off one more day till wash days. Bows, ties, and headbands are also ways we see people add a little color, fashion, and trend to their outfits and hairstyles.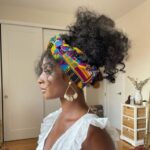 Claw Clips
Claw clips are such an easy way to get your hair up and off your neck! If you have bangs or curtain bangs, this is an incredible way to get an effortless updo. Claw clips come in a wide variety of shapes, sizes, and colors, so you can always add a pop of color to your look.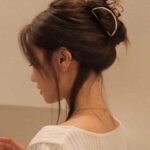 Slicked back bun
This is the ultimate last day hair for the win. Add a little bit of oil and use a soft bristled brush to achieve this sleek look. Finish with hairspray and you will feel like high fashion model.