TSPA Rapid City is one of the leading choices for artists who choose to pick the medium of nail art. Over the decades people have been creating their individual styles down to the details. Nail trends change with each season. Some looks will forever be a crowd favorite like French manicures but every year we see new looks. In this blog we will highlight some of the hottest trends for the spring/summer season of 2023.
Cobalt Blue- Spring is a time for experimentation. A time to try new things and make it fun while doing it. Blue tones are not usually everyone's first, or safest choice, but the edgy bold color will give you a rebel vibe that makes you stand out.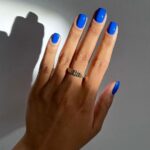 Floral Prints- Floral is always in trend with spring, but this year we are taking inspiration from vintage floral designs and creating beautiful timeless nails. This is a fun dainty way to add nail art into your look and knowing its going to match with whatever you decide to wear.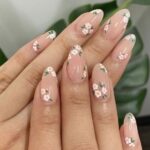 Micro French Tips- We all know that French Manicures and French Tips will always be popular with the ever-changing modern spins on this classic look. This season we are seeing what we call "micro French tips". Small, thing, sometimes colorful tips of the nail for a simple and little pop of color.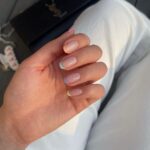 Lip Gloss Color- A fun spin on the popular choice of nude nails comes the lip gloss color. With this look we are seeing people use pinks or tans with a soft glossy sheen to match their everyday lip gloss looks.