The days are getting longer, the snow is melting away, and it smells of spring in the air; this can only mean one thing in the beauty industry: Prom! Every year we have the opportunity to channel our creativity and put it on display as teens across the nation challenge our expertise. From the timeless classics to the newly inspired looks, we are bringing to you the top trending Prom Hairstyles for 2021.
#1 Low Bun – Loosely Curled
For a flattering, easy going look have your stylist frame your face with loosely curled pieces and pull the hair back into a bun. Bobbi pins will be your best friends for this trendy up-do.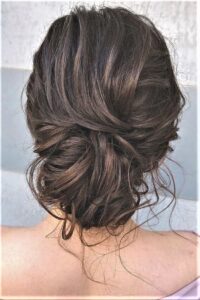 ---
#2 The Slicked Back Ponytail
While this may come off as an easy up-do, make no mistake this style takes a great comb, steady hand, and patience. It's a timeless look. You can add curls to the lengthy portion or leave it sleek and straight. Or better yet, add a 90's flare and pull off a swooped bang look.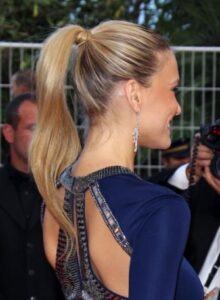 ---
#3 The Braid
Braids, braids, and more BRAIDS. One of the top trends this year will in fact be the braid. Whether you want a loose braid with lots of texture or your bangs to be pulled back in a braid that shapes your face – you can't go wrong! The secret here is to truly be unique. The possibilities with these braids are endless – pull through, fish tail, unfailing Dutch, or even the waterfall. Combine different braids for an unrepeatable style!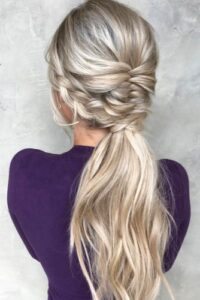 ---
 #4 Statement Headband
A loose curl with a statement headband will have everyone turning his/her heads! This is a style for the teen that is contemplating on how to best balance out their look, between the dress, jewelry and hair! Skip the necklace and go for the trendy statement headband this year.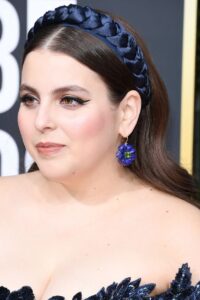 ---
#5 '90's Tendrils
What's that saying again? Oh yes, "fashion is more usually a gentle progression of revisited ideas". So here we are: the '90's tendrils with a 21'st century spin. Instead of the center part, opt for the slight side-parted up-do and those tendrils will still create that effortless look you're going for.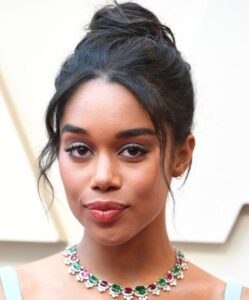 ---
#6 Beachy Waves
Create an elegant look with beachy waves. A little texturizing spray and some teasing will take this look to the next level! Add a trendy side clip for bonus charm.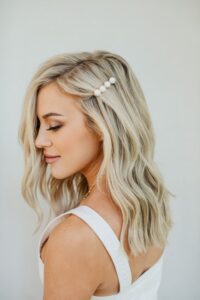 ---
Bonus Tips
Before your prom day, we want to leave you with a few extra tips to ensure you walk away with a flawless look! Firstly, never show up to your appointment with wet hair. If it is freshly washed, make sure to run a blow-dryer through it before heading out the door. Secondly, we advise you not to use too many products!  If your hair has too many products or hasn't been washed in a few days, it may be hard to get the style that you desire.  The stylist will add hairspray and thermal protectant (if applying any heat). Pomades, a shining spray, or a texturizer may also be beneficial in achieving certain looks. If you have any concerns about what to do with your hair the morning of, be sure to have this conversation with your stylist beforehand. And lastly, remember to just enjoy this pampering experience!